Rodecaster Pro - Major Firmware update!
By: Malcolm On: 30 April 2019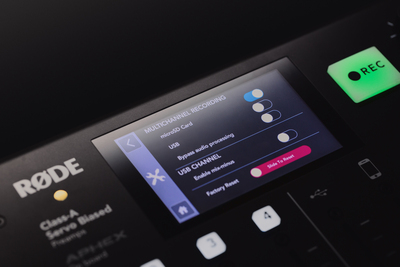 The Next Major Firmware Update is HERE!
...FEATURING MULTI-TRACK TO SD CARD RECORDING
RØDE have announced the next major firmware update to the RØDECaster Pro™, the world's first fully integrated podcast production studio. Great to see RØDE are so responsive to users requests and feedback to this powerful portable recording studio.
February saw the first update which introduced multitrack recording via USB, now the 1.2.0 update expands the RØDECaster Pro's multitrack capabilities, enabling multitrack recording direct to microSD™, and other useful upgrades.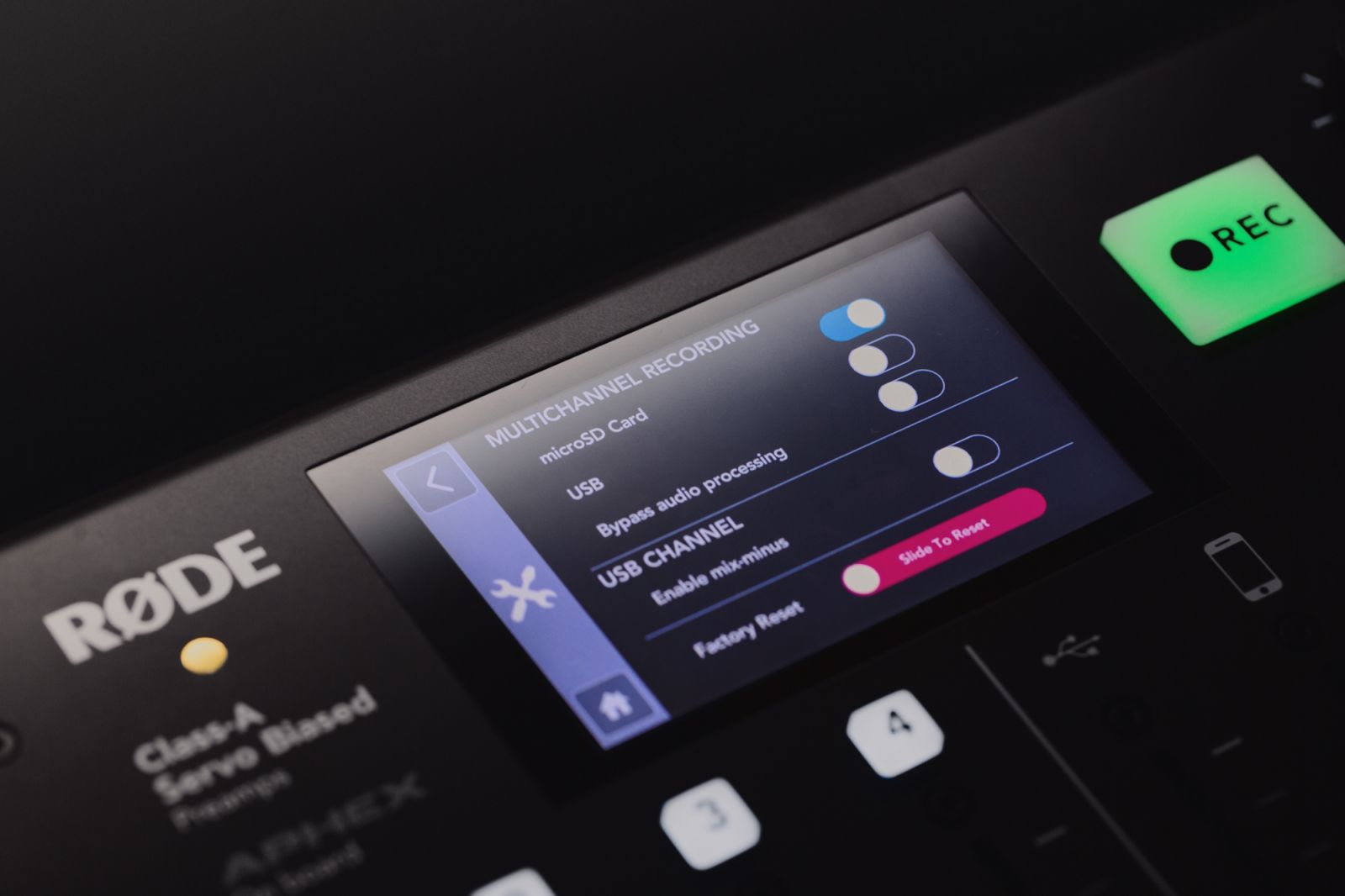 The RØDECaster Pro's new functions featured in the 1.2.0 firmware update include:
· Multitrack recording to the on-board microSD card: polyWAV file format, stereo live mix + individual sources
· Updated companion app: offering more user-friendly file handling
· The option to pause during a recording
· Updated colour-coding on the record button: green – armed, red – recording, amber – paused.
HERE'S HOW DOES MULTITRACK TO SD WORK?

The RØDECaster Pro will now record 14 tracks to the on-board microSD card. These tracks are the same as if you were recording multitrack via USB to a DAW:
· A stereo 'live mix' track
· A mono track for each of the 4 microphone inputs
· Stereo tracks for the USB, 3.5mm TRRS, Bluetooth and sound-effects-pad channels.
Multitrack to SD recording can be activated in the 'Hardware' > 'Advanced' section of the RØDECaster's menu, alongside the existing multitrack to USB feature.
THE PAUSE FUNCTION

The RØDECaster Pro now offers the option to pause a recording at any time by pressing and holding the record button for two seconds. Tapping the button will resume the recording, while pressing and holding again will end the recording.
To make this process as simple as possible, RØDE have updated the colour-coding on the record button:
· Green means the RØDECaster is ready to record
· Red means it is recording
· Flashing amber means it is paused.
As a broadcaster, I love the the RØDECaster Pro given the power, simplicity and flexibility you have in such a nicely built portable unit, and this multi-track update is just another nice addition to this piece of gear.
For a deep dive into the new features and the hands-on functionality of the 1.2.0 firmware update, hit this link. Download version 1.2.0 now from rode.com/rodecasterapp and get podcasting today.
---
Leave a comment