Yamaha DXR12 MKII 1100W 12" Powered Speaker
SKU: DXR12MKII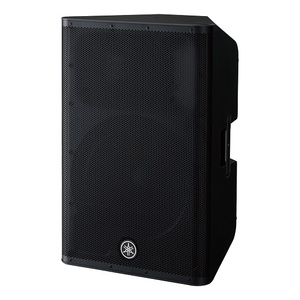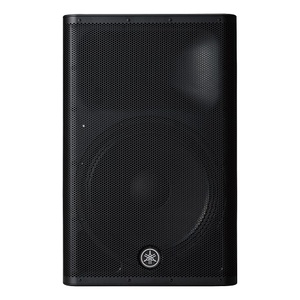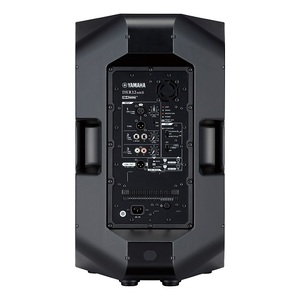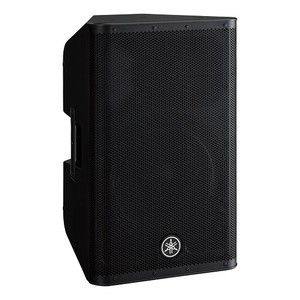 $1,249.00
RRP $1,499.00
SAVE $250.00
or 4 payments of $312.25 with

Info
Yamaha DXR12mkII is an extremely high-power loudspeaker that is capable of producing a maximum SPL of 134dB with its impressive 1100W of power, with exceptional high resolution clarity. It is the perfect solution for live sound applications.
---
Versatile next gen PA Speakers
The Yamaha DXR12mkII is an extremely high-power loudspeaker that is capable of producing a maximum SPL of 134dB with its impressive 1100W of power, with exceptional high resolution clarity. It is the perfect solution for live sound applications that demand wide bandwidth and extremely high-resolution sound. If you need more bottom end, the Yamaha DXR12 mkII also pairs well with Yamaha DXS15 mkII and DXS18 mkII subwoofers for added low end punch and power.
The Yamaha DXR mkII Series powered loudspeakers have more SPL and feature a larger, yet much lighter 1.75" Neodymium HF compression drivers for extremely clear voice reproduction and musicality. Yamaha worked in tight collaboration with touring loudspeaker specialists NEXO, adding deep industry insight and expertise that led to design improvements based on the ever-evolving demands of sound reinforcement professionals.
The Yamaha DXR12 mkII features 48bit DSP processing for high definition sound quality, and Yamaha's proprietary FIR-X tuning which simultaneously optimizes frequency and phase response while adjusting the time alignment between the HF and LF transducers. This creates a very smooth response around the crossover point, providing much better clarity and imaging than what is possible with typical crossovers.
Less Weight, More Power
Custom-Designed Transducers improved : All DXR mkII Series transducers were meticulously selected and thoroughly customized to deliver ultimate performance. The high power output woofers deliver very low distortion and defined, deep bass, while the newly equipped larger, yet much ligher 1.75" Neodymium precision HF compression drivers produce accurate midrange and high frequencies up to 20 kHz with less weight.
Wide Dispersion Constant Directivity Horn: The larger HF transducer is mounted to an all-new 90° x 60° constant directivity horn, designed with the goal of minimizing radiation pattern deterioration in oblique directions as more conventional horns are prone to doing. This can help to achieve a more ideal coverage area without irregularities. With the new wide dispersion constant directivity horn, sound expands in a more rectangular pattern providing 90° horizontal x 60 ° vertical coverage, with wide-frequency sound projected to the edges of the coverage area.
Intelligent Onboard 3-Channel Mixer
The DXR mkII Series features a flexible onboard mixer with a variety of input, making it ideal for simple vocal/ instrument amplification. With its flexible IN/OUT, the DXR mkII Series can comprise a full sound reinforcement system, or seamlessly integrate into a setup utilizing DZR or DXS Series speakers.
Versatile Mic and Line Level Input Capability: The DXR mkII onboard mixer can handle up to three simultaneous inputs. It accepts both Mic and Line level input, giving you the flexibility to connect to a variety of sources from microphones to line level instruments and portable audio devices. When in MIC position, a HPF is automatically activated to roll off unwanted low frequency.
Flexible HPF Control: All DXR mkII loudspeakers feature flexible HPF control to perfectly match with DXS subwoofers. You can choose either 100Hz or 120Hz depending on which subwoofer you are using in combination with the DXR mkII. DXS Series subwoofers feature flexible LPF settings allowing you to find the optimal HPF/LPF balance for your sound.
Smart Mixing / Linking Function: Each channel has an individual volume control, letting you mix three discrete audio sources. THRU out passes the input signal from Channel 1 and LINK OUT sends mixed signal from all channels-ideal for daisy-chaining or routing the signal to another destination. LINK OUT is very useful for configuring a compact SR system with another DXR, while LINK MODE allows you to easily switch between stereo or dual-mono configurations.
High-Efficiency 1100W Class-D Amplifiers
All-New Compact, High-Power DXR mkII Amp Modules: All DXR mkII Series loudspeakers are equipped with highly efficient Class-D amplifiers that were optimally designed to match the DXRmkII's HF and LF transducers. These high-performance amplifiers deliver the highest sound output in their class with 1100W of power, producing an impressive SPL up to 134dB. They also provide very fast attack and superior transient response, which greatly contribute to these speakers' incredible audio performance.
Universal Switching-Mode Power Supply: The DXR mkII Series employs high-efficiency switching-mode power supply for its outstanding performance. The power supply is also suitable for use worldwide with its multi-voltage design.
Suitable for both fixed applications or mobile live performances, the Yamaha DXR12 mkII is up to the task, combining raw power with Yamaha's proprietary advanced DSP functions for all the reliability and outstanding clarity you've come to expect from the DXR Series, and more!
Buy your Yamaha DXR12MkII PA Speakers at the right price from your Yamaha specialists in Brisbane - Musiclab!
For more information, please visit the manufacturer's website.
Yamaha DXR12 MkII PA Speaker Specs:
Gross Shipping Weight - Volumetric (kgs) 22.0000

Speaker Size (Inches) 12"

Vertical Coverage Angle 60 Degrees

Output Power - Peak (Watts) 1100

Output Power - RMS (Watts) 700

Signal Processing (DSP) Yes

Mounting Options Floor Wedge, Fly , Pole, Tilted Pole

Maximum Peak SPL 134dB

Analog Inputs 1x XLR , 1x Stereo 1/4-inch TRS, 1x Stereo RCA, 1 XLR Thru (Parallel with Input 1)

Analog Outputs 1x XLR Link Out

Frequency Range 52Hz - 20kHz

Speaker Type Powered

Cabinet Type ABS

HF Driver Size 1.75-inch

Horizontal Coverage Angle 90°

LF Driver Size 12-inch cone, with 2-inch voice coil

UPC 4957812643290
| | |
| --- | --- |
| SKU | DXR12MKII |
| Model # | DXR12MKII |
| Brand | Yamaha |
Yamaha DXR12mkII Powered Loudspeaker Features:
High-powered portable loudspeaker with multi-use flexibility

12" speaker, powered by 1,100 watts of peak power in a 2-way design

Built-in 3-channel mixer lets you connect microphones or line-level sources directly without an entire PA system

Built-in DSP for phase optimization and transparent dynamic control

ABS cabinet is durable, with a low-resonance design for maximum sound quality
Be The First To Review This Product!
Help other Musiclab users shop smarter by writing reviews for products you have purchased.