Sennheiser AMBEO Smart Headset
SKU: AMBEOSMARTHEADSET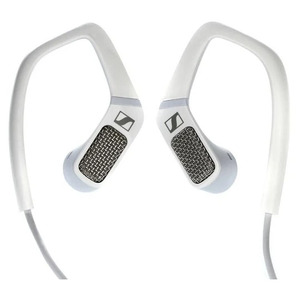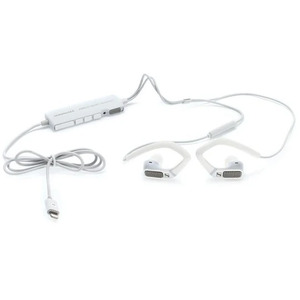 ---
Headworn Binaural Mics/Earbuds + Remote

This headset boasts signature Sennheiser sound quality and smart features including Active Noise Cancelling and Transparent Hearing, but that's just the beginning. Special microphones located in each earpiece allow you to capture stunning 3D sound to complement the videos you take with your iOS device. The result is a truly immersive audio experience that can be reproduced by any headphones.
What is Binaural Recording?

Your ears and brain work together to create a 3D audio Landscape of your surroundings. The AMBEO SMART HEADSET captures this landscape with high quality microphones utilize the actual outer structure of your ears to replicate the same 3D sound image that you hear naturally.

They're really comfortable to wear (just ask Chris at the Sales counter - he wore them to a Celine Dion concert at Boondall, and was blown away!). They're effortless to operate an intuitively designed so anyone can use them, and you can choose whether to plug and play or access advanced features with the app.
They work with your device's default camera function, connecting to your device with an Apple MFI-certified Lightning connector, and they have a range of earbud size options provided for maximum comfort and effective Noise Cancelling.
They're just smart!

You always see people crossing the road with their face buried in their phone and often which fully enclosed headphones on, so if this aural experience is so immersive, should I be worried about practicalities? Well Sennheiser are already a step ahead of you, which "Transparent Hearing" that allows you to stay aware of your surroundings.

The Active Noise Cancelling blocks out unwanted environmental noise, allowing you to hear what youo're meant to. Sennheiser's Ambeo's also come with "Situational Awareness control" which allows instant switching between Transparent Hearing, Active Noise Cancelling and Off.

These headphones feature industry-leading Apogee technology, including proprietary Soft Limit and mic preamp, plus precisely tuned A/D and D/A conversion.
Download the free AMBEO SMART HEADSET app to access a whole host of advanced features and customization options.
Control your input level for 3D recording

Toggle between EQ presets

Configure Transparent Hearing settings

Customize the Smart Slider function

Disable or enable voice prompts
What's in the box?
AMBEO SMART HEADSET

Ear adaptor set (S, M, L)

Carry case

Quick Start Guide
Tech Specs
Microphone Type: Pre-polarized Condenser

Polar Pattern: Omnidirectional

Frequency Response: 30Hz-20kHz (mic), 15Hz-22kHz (earphones)

Connector: Lightning

Cable Length: 1.3m/ 4.4 ft.

Color: White

Compatibility: iOS 10.3.3 or later
| | |
| --- | --- |
| SKU | AMBEOSMARTHEADSET |
| Model # | 506912 |
| Brand | Sennheiser |
Sennheiser AMBEO Smart Headset for iOS Features:
Immerse your audience in three-dimensional binaural audio

Let listeners experience the world through your ears

Perfect for urban exploration, travel, parkour, ASMR, or documentary making

Earhook design positions microphones just outside the ears for realistic pickup

Noise-cancelling earbuds boast a 15Hz–22kHz frequency response and 112dB max SPL

Situational Awareness slider enables live monitoring or shuts out the world with active noise cancellation

Mic preamps and Soft Limit converters by Apogee — creator of world-class pro audio products

Adjust mic sensitivity and program your Smart Slider through the free app

Includes ear adapter set (S/M/L) and carry case

Compatibility : iPhone X, iPhone 8 Plus, iPhone 8, iPhone 7 Plus, iPhone 7, iPhone SE, iPhone 6s Plus, iPhone 6s, iPhone 6 Plus, iPhone 6, iPhone 5s, iPhone 5c, iPhone 5, iPad Pro (10.5-inch), iPad Pro (12.9-inch) 1st generation, iPad Pro (12.9-inch) 2nd generation, iPad Pro (9.7-inch), iPad Air 2, iPad Air, iPad (4th generation), iPad (5th generation), iPad mini 4, iPad mini 3, iPad mini 2, iPod touch (6th generation)
Be The First To Review This Product!
Help other Musiclab users shop smarter by writing reviews for products you have purchased.