Austrian Audio OC818 Multi-pattern Large-diaphragm Condenser Microphone
SKU: OC818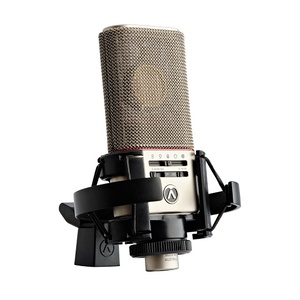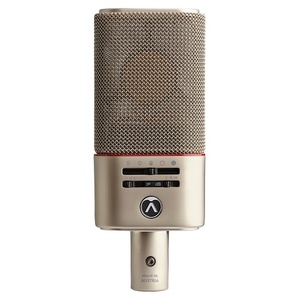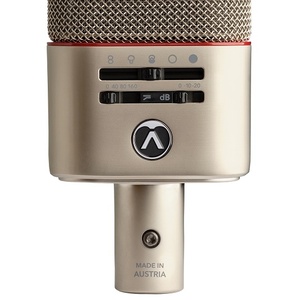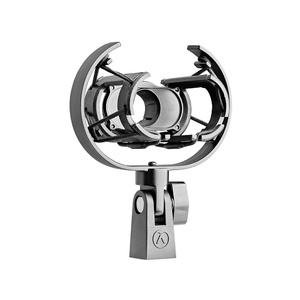 $1,889.00
RRP $2,099.00
SAVE $210.00
or 4 payments of $472.25 with

Info
The Austrian Audio OC818 is a multi-pattern dual-output large-diaphragm condenser microphone with optional wireless control. Onboard, the OC818 offers a choice of four selectable polar patterns, 10dB and 20dB pads, and three switchable highpass filters.
---
Austrian Audio Revolution
Handcrafted in Vienna, the City of Music, the Austrian Audio OC818 is a revolutionary multi-pattern dual-output large-diaphragm condenser microphone with optional wireless control. Onboard, the OC818 offers a choice of four selectable polar patterns, 10dB and 20dB pads, and three switchable highpass filters. But with Austrian Audio's open-source PolarDesigner plug-in (Mac and Windows), you can craft custom polar patterns for up to five different frequency bands. What's more, the PolarPilot mobile app (iOS, Android) gives you real-time wireless remote control over polar patterns, highpass filter, and pad settings via the optional OCR8 Bluetooth dongle. Note that the OC818 is always operating and mode switching purely in the analog domain; it's only the analog bias voltages that are being governed remotely. There is no digital signal in either the audio or bias paths. Giving you the best of both worlds, the Austrian Audio OC818 is a sophisticated tool that will help you make better-sounding recordings.
Explore the sonic possibilities
The OC818 offers four selectable onboard polar patterns: figure-8, supercardioid, cardioid, and omnidirectional, giving you immense flexibility when it comes to exploring the sonic possibilities offered by different recording techniques. The fifth setting is Preset mode, which works in tandem with the optional Bluetooth dongle that plugs into a port on the rear of the mic body and lets you program custom patterns. Austrian Audio microphones are rigorously tested on state-of-the-art measurement systems and precision matched to within a stringent 1dB tolerance — which means that with two of these excellent microphones, you can confidently implement stereo techniques such as Spaced Pair (A/B), X-Y (including Blumlein), ORTF array, Mid-Side (MS), and Spaced Omni (with or without a center mic). It's worth noting that a single OC818, with its two separate XLR outputs, is a stereo microphone in and of itself. But with two OC818s, your options expand exponentially.
Dual mode and PolarDesigner
The second output on the back of the OC818 delivers the signal from the rear capsule membrane, while the front membrane is output via the normal XLR plug. Simply plug in the OCC8 mini XLR cable supplied with your OC818 and set the polar pattern switch to the cardioid setting (the center position with the dual-cardioid icon). The OC818 will now work in Dual mode, with both capsule diaphragms being routed independently. In dual mode, you can record the two signals to separate tracks and use the PolarDesigner plug-in to subsequently modify the polar pattern in post production. PolarDesigner even lets you independently choose the polar pattern for up to five different frequency bands. Imagine how a pair of room mics with, for instance, a tight supercardioid pickup in the low frequencies, figure-8 for the mids, and omnidirectional for the highs would sound on a drum kit in a great-sounding room!
Real-time remote control
With Austrian Audio's OCR8 Bluetooth module (available separately) and the PolarPilot app for iOS and Android, you can remotely control your OC818 from your smartphone or tablet. Powered by the 48-volt phantom that powers the mic, the OCR8 is activated via the Preset mode switch setting (the "•" position all the way to the right). Once paired with your device, the PolarPilot app gives you full wireless control over the OC818's polar patterns, highpass filters, and pads. The app also features an overload monitor that displays a red bar if the signal is too loud. In that case, engage the 10dB pad to reduce bias voltage to the capsule and protect the mic's internal circuitry from clipping.
Outstanding results on any source
The heart of any classic mic is a superior handmade capsule, and this wisdom is borne out in the Austrian Audio's proprietary CKR12 capsule. In keeping with its multi-pattern design specification, the OC818 uses the dual-diaphragm version of the CKR12 capsule, which, in concert with the microphone's custom electronic circuitry, delivers excellent results when used for vocals, acoustic guitar, piano, drum overheads, strings, brass, percussion, and room capture. What's more, the OC818's robust native 148dB maximum SPL capability — further increased by the inclusion of selectable 10dB and 20dB pads — also makes it ideal for louder sources such as tom toms and electric guitar cabinets.
The new Vienna classics
Carrying on the rich legacy of high-end Viennese microphone design into the modern era, Austrian Audio is driven by an engineering team with over 300 years of combined experience. Their motto: "Making Passion Heard." Their mission: to design and manufacture a new generation of recording tools that embrace cutting-edge technologies and sonic excellence while honoring Vienna's rich musical heritage. That vision is realized in the Austrian Audio's proprietary handcrafted CKR12 large-diaphragm capsule, which is used in the company's excellent OC18 and OC818 condenser microphones.
What's In the Box:
O818 multipattern condenser mic
OCH8 standard mic stand adapter
OCS8 spider-style suspension mount
OCW8 foam windsock
mini XLR cable (for dual output)
hard case for transport and storage
Buy your Austrian Audio OC818 Large Diaphragm Condenser Microphone at the right price, from your Austrian Audio experts in Brisbane - Musiclab!
For more detailed information, please visit the manufacturer's website
Austrian Audio OC818 Tech Specs:
Microphone Type: Condenser
Mono/Stereo: Dual Out
Polar Pattern: Cardioid, Figure-8, Supercardioid, Omnidirectional
Diaphragm Size: Large Frequency Range: 20Hz-20kHz Max SPL: 148dB SPL
Output Impedance: 275 ohms
Sensitivity: 13mV/Pa
Self Noise: 9dB SPL (A weighted)
Low Cut Filter: 40Hz, 80Hz, 160Hz
Pads: -10dB, -20dB
Color: Black
Wireless: Bluetooth control (OCR8 required)
Connector: XLR (mic), Mini-XLR (dual out cable)
Power Source: 48V phantom power
Software: PolarPilot App (iOS, Bluetooth)
Dimensions: 6.18" x 2.48" Weight: 0.79 lbs.
Included Accessories: Carrying Case, Spider Mount, Foam Windshield, Mic Clip, Mini-XLR Cable Manufacturer Part Number: 17002F10100
Austrian Audio OC818 Features:
Multi-pattern dual-output large-diaphragm condenser microphone with optional wireless control
Handmade, dual-diaphragm CKR12 ceramic capsule
Selectable polar patterns: figure-8, supercardioid, cardioid, omni, custom
Microprocessor control of polarization voltages
Choice of 3 analog highpass filters: 40Hz, 80Hz, 160Hz
10dB and 20dB analog pads
Dual outputs for recording each diaphragm separately
Wireless control via optional OCR8 Bluetooth module (available separately)
Incorporates Austrian Audio's Open Acoustics Technology
Frequency response: 20Hz–20kHz
Sensitivity (all directions): 13mV/Pa
Equivalent noise level: 9dB SPL (A)
Maximum SPL: 148dB (158dB SPL with pad)
Impedance: 275Ω; load impedance: >1kΩ
Supply voltage: 48-volt phantom (<4mA, typical 2.1mA)
Handcrafted in Vienna
Includes protective carry case, OCS8 spider mount suspension, OCW8 foam windshield, OCH8 mic clip, OCC8 mini XLR cable, and cable clip
---
Free pick-up from store Brisbane only
- $0.00
Free in-store pick-up from Level 2, 34 Campbell Street Bowen Hills
Be The First To Review This Product!
Help other Musiclab users shop smarter by writing reviews for products you have purchased.