UQ Student pack - LIVE RECORD
UQ Student pack - Live Record
SKU: UQ-PACK-LIVERECORD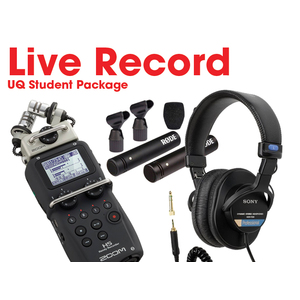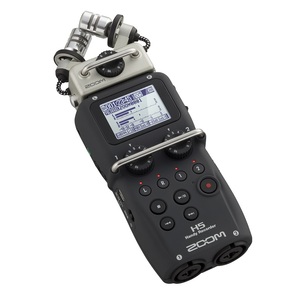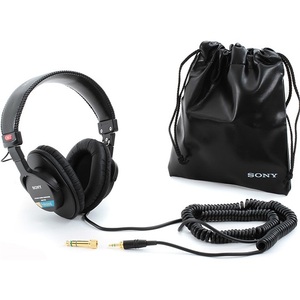 ---
This Live Record production pack is a great way to get started with recording and music production at home.
Simply add the discount code featured in the communication from the University of Queensland at checkout to release your special pricing.
Created in consultation with lecturers from the UQ School of Music Faculty, this selection of high-quality pro-audio equipment has been specifically put together for students currently studying in UQ School of Music courses. At Musiclab we love supporting the student community and the amazing up and coming talent here in Brisbane. We think good gear should be accessible for everyone so we are proud to partner with UQ to provide a simple and essential selection of equipment to support your creative studies at a heavily discounted price.
The Live Record package has everything needed to record in stereo live and on the road. A great mobile solution to record anything you can imagine. With a pair of high-quality studio headphones, some of the best-priced condenser pencil mics on the market and a legendary Zoom handheld recorder to capture anything you want to record, this package will easily let you work in and out of the studio with ease.
The Live Record package includes
A matched pair of Rode M5 microphones. These mics are extremely well regarded and stand out in the crowd even amongst much more expensive condenser mics. Perfect for stereo and field recording. At home in the studio and out and about.
Sony MDR-7506 headphones. The workhorse in many studios all over the world and a great sounding set of headphones.
Zoom H5 handheld recorder. The H5 builds on the legendary range of Zoom handheld recorders with up to 4 tracks for simultaneous recording, interchangeable microphone attachment upgrades and superb quality audio conversion.
This pack is designed specifically for current UQ School of Music students. Please use the discount code provided by UQ when ordering to receive the discounted pricing.
If you are not a UQ Student but would like to purchase this pack, please contact the team to get your own special deal. Call us on (07) 3270 1111.
Please see individual product pages for a full list of each products specifications.
---
Free pick-up from store Brisbane only
- $0.00
Free in-store pick-up from Level 2, 34 Campbell Street Bowen Hills
Be The First To Review This Product!
Help other Musiclab users shop smarter by writing reviews for products you have purchased.