Steinberg Cubase Artist 10 Digital Audio Workstation
SKU: ST-CA105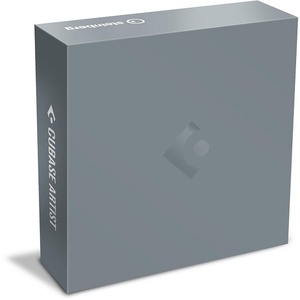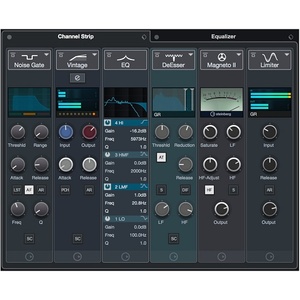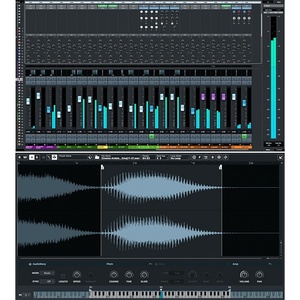 ---
Create Music your way with Cubase 10
Cubase is one of the most powerful music creation software packages in the world. With its unrivalled range of flexible tools, you can create any kind of music quickly and intuitively. It comes packed with a wide range of virtual instruments, effects and thousands of sounds. Whether you're a professional composer or a music production beginner, Cubase provides you with everything you need for turning your ideas into music.
Cubase 10 delivers many impressive new features in a remarkably powerful software package. It includes many new tools to enhance your creativity and speed your workflow. There is also a new, modern user interface and enhanced audio quality. Cubase 10 makes music production more inspiring, intuitive and flexible than ever before.
The channel strip is the most important element in the mixing workflow of many producers and engineers. The completely redesigned Channel Strip in Cubase 10 significantly extends the functionality and usability of its modules. New metering elements offer direct visual feedback for each of the modules, with detail views for the compressors allowing further tweaking with additional controls.
Also included is the new Groove Agent SE 5, which introduces an all-new user experience, gigabytes of new sounds and inspired workflow improvements. With a fully resizable interface, an acoustic drum kit christened appropriately The Kit, 20 new Beat Agent kits for electronic productions, one-click routing setup, Pad presets, in-kit preview in the new content browser and much more, Groove Agent SE 5 has many new features for you to explore.
Cubase 10 comes with 5 GB of fresh sounds and loops, exclusively produced by some of the most acclaimed producers in their genres. Berlin-based Florian Meindl has produced the deep, grooving Analog Techno library with his modular synthesizer setup. The Beat Butcha, whose production credits include Jay-Z, Beyonce, Mobb Deep and many others, has recorded The Hip Hop Vault with great-sounding drums and unique loops. Soul Assembly is a collection from Soul Surplus, with a vibe perfect for the foundations of new creations. Drum and bass duo Rawtekk have produced Raw Ambience, a highly aesthetic sound library perfect for electronica, ambience and dubstep. Produced by Nashville-based producer Allen Morgan, the Blockbuster library is the perfect inspiration for electronic music film trailers. Mystic Spaces is a collection of extraordinary experimental sounds produced by musician, sound designer and instrument builder Ferdinand Försch.
Cubase Artist maintains many of the features of Cubase Pro, at a more affordable price. It includes composing tools such as Chord Pads, the new MixConsole, up to 64 audio and 32 VST tracks, the full host of Cubase virtual instruments, a majority of the audio and MIDI effects suite and most of the video integration features.
MIDI Polyphonic Expression (MPE) is now officially supported in Cubase 10. The most common MPE controllers are automatically detected and set up, with convenient assignment to any kind of instrument parameter. Libraries of exclusively designed MPE-ready presets for Retrologue and Padshop are included.
When it comes to the precision, quality and authenticity of your recordings, compromise should never be an option. With Cubase you never have to, as it now supports recording, importing, exporting and converting audio files with it depths of 32-bit integer and 64-bit float. The Cubase audio engine has a long reputation for high quality and, with Cubase 10, it leaps forward again.
The three versions of Cubase - Elements, Artist and Pro - all share the same pristine sound quality and ease of use that make Cubase one of the world's most popular recording and production solutions. Depending on the size and complexity of your projects, your feature requirements and budget, you can choose the Cubase version that fits you best. If you find that you need more facilities, of course you can upgrade. Click here to compare the versions.
Buy your Steinberg Cubase Artist 10.5 from your Steinberg specialists - Musiclab Brisbane.
For more information, please visit Steinberg's website.
| | |
| --- | --- |
| SKU | ST-CA105 |
| Model # | ST-CA105 |
| Brand | Steinberg |
Steinberg Cubase Artist 10.5 Features:
Award-winning Cubase audio engine

Crystal-clear, 64-bit floating-point resolution

192 kHz sample rate

Workspaces organises windows & specific dialogs for frequently-used workflows

Softube Console 1 support

WaveLab file exchange

New Groove Agent SE 5 drum production software instrument

New redesigned Channel Strip

MixConsole captures the look and feel and sound of a high end analog mixing console

Intutuive compositon tools like Chord Pads, Chord Track and Note Expression

Sampler Track offers a creative tool to manipulate imported audio

Comping allows you to create the perfect version of a recording from multiple takes

Includes Caleidoscope, a dedicated sample library

5 GB of sounds and loops included

Great suite of Virtual Instruments, Audio and MIDI effects

MIDI Polyphonic Expression (MPE) support
Be The First To Review This Product!
Help other Musiclab users shop smarter by writing reviews for products you have purchased.